Sweepstakes Terms & Conditions
Golf Nation Sweepstakes: Legal
1. HOW TO ENTER AND PLAY:
Eligible entrants may enter the Golf Nation Sweepstakes (the "Sweepstakes") by visiting www.golfnation.com. One entry per person and/or email address. Duplicate entries will be disqualified. Submitting an incomplete entry may result in disqualification. Entries are Golf Nation's property and will not be returned. Golf Nation is not responsible for lost or misdirected messages, unavailable network connections, failed, incomplete, garbled or delayed computer transmissions, online failures, acts of God, natural disasters, power failures, hardware, software or other technical malfunctions or disturbances or other communications failures or circumstances affecting receipt of entries or entrants' ability to participate in this promotion.
2. NO ADDITIONAL PURCHASE NECESSARY:
No additional payment, proof of purchase, entry fee, or other consideration of any kind is required to be eligible to win. The Sweepstakes is a one-time promotional event that does not involve paying money or giving consideration for the chance to win a prize and does not involve the purchase of a product or service for substantially more than its fair market value.
3. ELIGIBILITY:
The Sweepstakes is open to anyone who registers for Golf Nation. Every entrant must be at least eighteen (18) years of age or the age of legal majority in the entrant's state at the time of entry. Corporations, limited liability companies, partnerships, associations, sole proprietorships, business and labor organizations, other public or private entities, and board members, managers, executive staff, and other employees of Golf Nation and Golf Nation's parents, subsidiaries, and affiliates, and the immediate families and members of the household of any such individuals, are not eligible to enter or win. To remain eligible for the Sweepstakes, an entrant must remain an active subscriber to Golf Nation's email promotion list. Golf Nation reserves the exclusive right to determine whether any entrant meets any pre-drawing or post-drawing requirement to claim any prize. All winners may be required to provide evidence that the individual is the authorized account holder of the email address associated with the winning entry and complete an affidavit of eligibility and any applicable releases. In the event of a dispute regarding the identity of the person submitting an online entry, the entry will be deemed submitted by the person in whose name the email account is registered. Golf Nation exclusively reserves all rights to provide adequate substitutes for the prize if such becomes undeliverable.
4. ODDS:
Actual odds of winning are based upon the number of eligible entries received. Each eligible entry shall have an equal chance of winning.
5. DECISIONS:
By submitting an entry or participating in the Sweepstakes, entrants agree to abide by and be bound by these Rules and to accept Golf Nation's decisions as final. Entrants also agree to indemnify and hold harmless Golf Nation and its officers, directors, employees, members and representatives, and agents from any liability arising from participating in the Sweepstakes, or from accepting or using any prize. Golf Nation and its officers, directors, employees, members, and representatives, and agents are not responsible for any negligence, claims, liability, injury, property loss, or other damages of entrants, winners, or others arising from, or in connection with, the acceptance or use of prizes awarded or participation in this Sweepstakes. Golf Nation reserves the right to disqualify entrants who fail to follow these Rules or who make any misrepresentations relative to the Sweepstakes and prize redemption.
6. PURPOSE:
The Sweepstakes is a promotional activity that is designed to promote Golf Nation.
7. MISCELLANEOUS:
This Sweepstakes is void to the extent prohibited by law and all federal, state, and local regulations apply. At its sole discretion, Golf Nation may substitute prizes of equivalent value, amend the Rules, or discontinue the Sweepstakes at any time and for any reason. Golf Nation disclaims any responsibility to notify participants of any aspect related to the conduct of this Sweepstakes.
8.TAXES:
Prize winners are solely responsible for all applicable federal, state and local taxes, surcharges, tariffs, duties, shipping and handling charges, and all other charges associated with taking possession of or owning the Prize.
9. WARRANTY:
Golf Nation and its officers, employees, and agents make no warranty of any kind regarding the Prize. GOLF NATION AND ITS SUBSIDIARIES, TOGETHER WITH THEIR RESPECTIVE OFFICERS, EMPLOYEES, AND AGENTS EXPRESSLY EXCLUDE ALL IMPLIED WARRANTIES, INCLUDING WARRANTIES OF MERCHANTABILITY OR FITNESS FOR A PARTICULAR PURPOSE. THERE ARE NO WARRANTIES OFFERED BY GOLF NATION, OR ITS OFFICERS, EMPLOYEES, AND AGENTS WHICH EXTEND BEYOND THE DESCRIPTION ON THE FACE HEREOF.
10. WAIVER:
By participating in this Sweepstakes, each participant agrees to waive any and all claims for damages for death, personal injury, loss of property or property damage that he or she may sustain as a result of his or her participation in the Sweepstakes and/or the use of any prize, and any damages or losses arising from the implementation or carrying out of the Sweepstakes or any participant's failure to win the Sweepstakes or receive the prize, and to release Golf Nation and its subsidiaries, affiliates, directors, officers, employees, agents, from any and all liability arising out of or connected in any way with his or her participation in the Sweepstakes, even though that liability may arise out of an intentional act, omission, negligence or carelessness on the part of the persons or entities mentioned above. All entrants and winners agree that Golf Nation shall have no liability for any injury, misfortune, or damage to either persons or property incurred by entering, participating in, winning, or losing any Sweepstakes and/or by the acceptance, use, or non-use of any prize received in connection with this Sweepstakes.
11. APPLICABLE LAW:
Any claims or controversies relating to or arising from this Sweepstakes shall be governed by and interpreted in accordance with the New York law, without regard to the conflicts of law principles thereof and shall be brought in state or federal courts located in New York, NY. Each entrant agrees to the venue and jurisdiction contemplated by this section, submits to the exclusive jurisdiction of those courts, and waives any and all objections to jurisdiction and venue in those courts.
13. USE OF ENTRANT INFORMATION:
As permitted by law and in accordance Golf Nation's Privacy Policy, the winner agrees to participate in post-drawing publicity promotions and to permit Golf Nation to use his/her name and likeness in promotional and other materials, without additional compensation or permission, except where prohibited by law. The winner also agrees that their name and prize amount will be given to other entrants upon request. The winner will be required to provide personal identification and verification of identity to claim the prize. The winner also will be required to execute an affidavit of eligibility and liability/publicity release within seven (7) days of drawing or the prize will be forfeited and an alternate entrant selected. Golf Nation may use information which all entrants provide about themselves to send them announcements about Golf Nation's products and programs via electronic and ordinary mail. An entry, except where prohibited by law, constitutes a grant of permission to Golf Nation to include winners' names on Golf Nation's website and in connection with a list of winners without further notice.
14. DISPUTES:
Entrant agrees that: (1) any and all disputes, claims, and causes of action, arising out of or in connection herewith, shall be resolved individually, without class action, and any judicial proceeding shall take place in the state or federal courts in New York; and (2) entrant waives all rights to claim punitive, incidental, and consequential damages, and any other damages and rights to have damages multiplied or increased.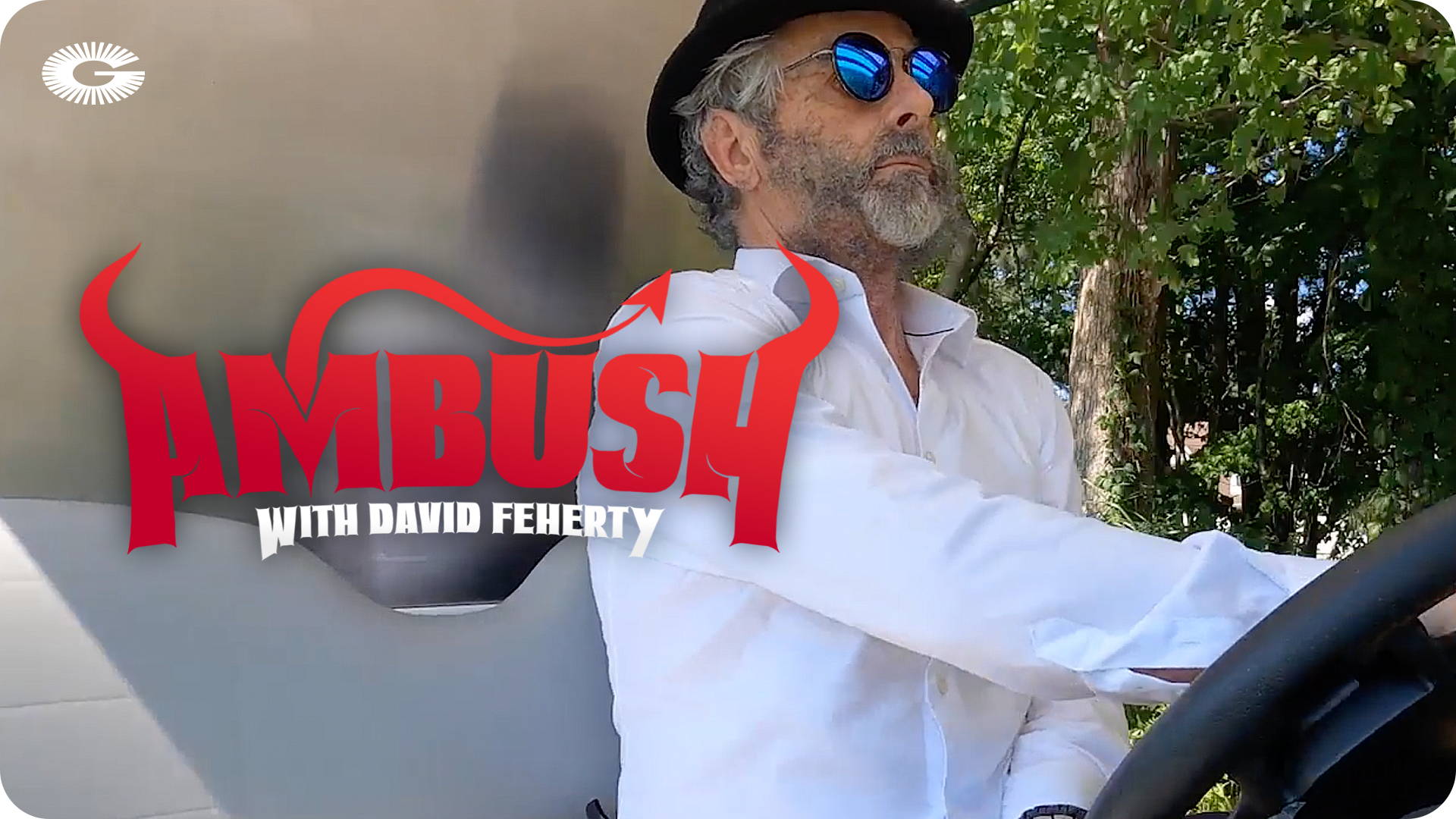 Ambush With David Feherty